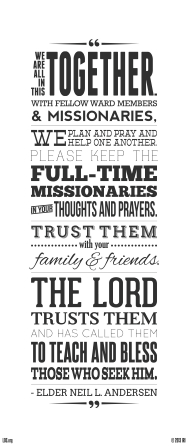 JANUARY 19, 2016
WORK---FIND---WORK
The work is progressing. We are finding more people. We are working hard.
AWESOME TO SEE HOW THEY ARE CHANGING
We have a couple that are committed to a fecha (date) the 1st of February for casarse (get married) and bautismo (baptism). Thanks to the help of our obispo (bishop). They are a milagro (miracle) proque (that) more then 1 year they have taken lessons from missionaries and for some reason they are now making a lot of progress, so that's awesome to see how they are changing.
A BLACK EYE AND A "23" TATTOO ON HIS FACE
I also was on a bus contacting and talked to a white guy from Atlanta, Georgia. He had a black eye and a "23" tattoo on his face and dressed kind of gangster-ish. We had a good conversation. I asked if we could share a lesson another day and but he didn't have a phone and the directions he gave weren't too much of a help. I had this huge feeling that he needed help and this gospel was one of the things he needed. Before he left he said to keep him in my prayers so, yeah. We will see if we see him again or maybe other missionaries will find him, hopefully.
"WE SUFFER MANY THINGS IN THE MISSION"
We are working hard bodies, giving out at points, but "we suffer many things in the mission...", President Markham.
ENJOYING GENERAL CONFERENCE TALKS
I'm trying to read all the general conference talks from October and I'm enjoying them, haha. But they really are good and strengthen my testimony.
Love,
Elder Sweat