A WINNER EVERY TIME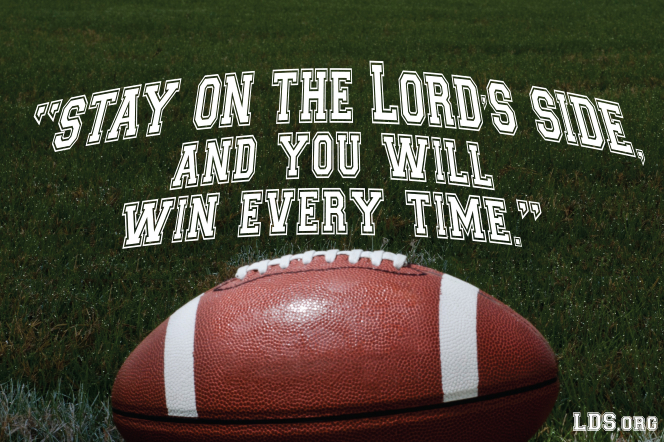 WALMART AND THE SUPER BOWL
I was in Walmart with our district and saw a newspaper that said the Broncos had won the Super Bowl. I was like "Whoa," and Elder Monetero was "Yo, man, you can't read that," and I was like "Oh, yeah, ha ha." Then we left and went to a different place.
W
E ARE PRAYING FOR THEM
The baptism and wedding has been delayed cuz some information they needed to have was lost, so we are praying for them to be able to get the paperwork. Then they can get married and baptized.
WE WILL VISIT ANOTHER DAY
We were teaching a great lesson to a positive investigator when this pastor comes out and slams the door open and starts to yell and stuff. We sit there trying to talk for some time and this guy (the pastor) finally gets frustrated and pushes my companion in the chest and starts to slam the door. I had to control myself cuz I was so mad, ha. But I was thinking about it later that maybe they want us to get in arguments and stuff with them. The funny thing is that Elder Montero was all calm and the guy got mad cuz we asked him a question and he knew he was wrong, so he got mad. The worst part is it ruined the whole lesson and the investigator is scared to meet with us now. We will visit another day.
IT'S THE SMALL THINGS
The gospel helps us so much.
I'ts true, though. It's the small things that help us the most for better or for worse. President Markham said that we are either exactly obedient or not obedient.
Love,
Elder Sweat